Southport Fuel Injection specializes in the fault diagnosis, repair or reconditioning of Bosch K-Jetronic & KE-Jetronic fuel injection systems found on many European vehicles. These fuel injection systems are very different in operation to electronic fuel injection or, EFI & require very different equipment to service, fault diagnose & repair.
Southport fuel injection is one of only two or three workshops in Australia that can offer a complete testing & reconditioning service of K-Jetronic & KE-Jetronic components such as fuel distributors & warm up regulators. SFI also stocks hard to get K-Jetronic & KE-Jetronic spare parts such as air flow meter potentiometers & electro hydraulic actuators (EHA units).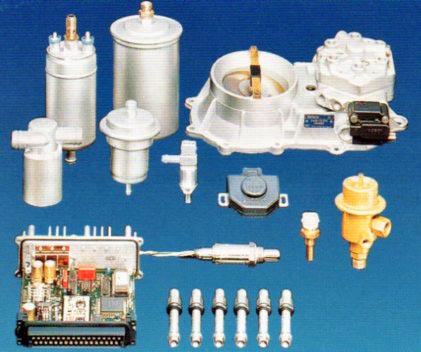 Some Vehicles that have Bosch K-Jetronic & KE-Jetronic Fuel Injection.
Porsche, Mercedes Benz, Volvo, Audi, Saab, BMW, Ferrari, Rolls Royce Bentley, Lotus, Renault, Delorean.
For a more detailed look at the K-Jetronic Fuel Injection system follow this link.www.auto-solve.com/mech_inj.htm